News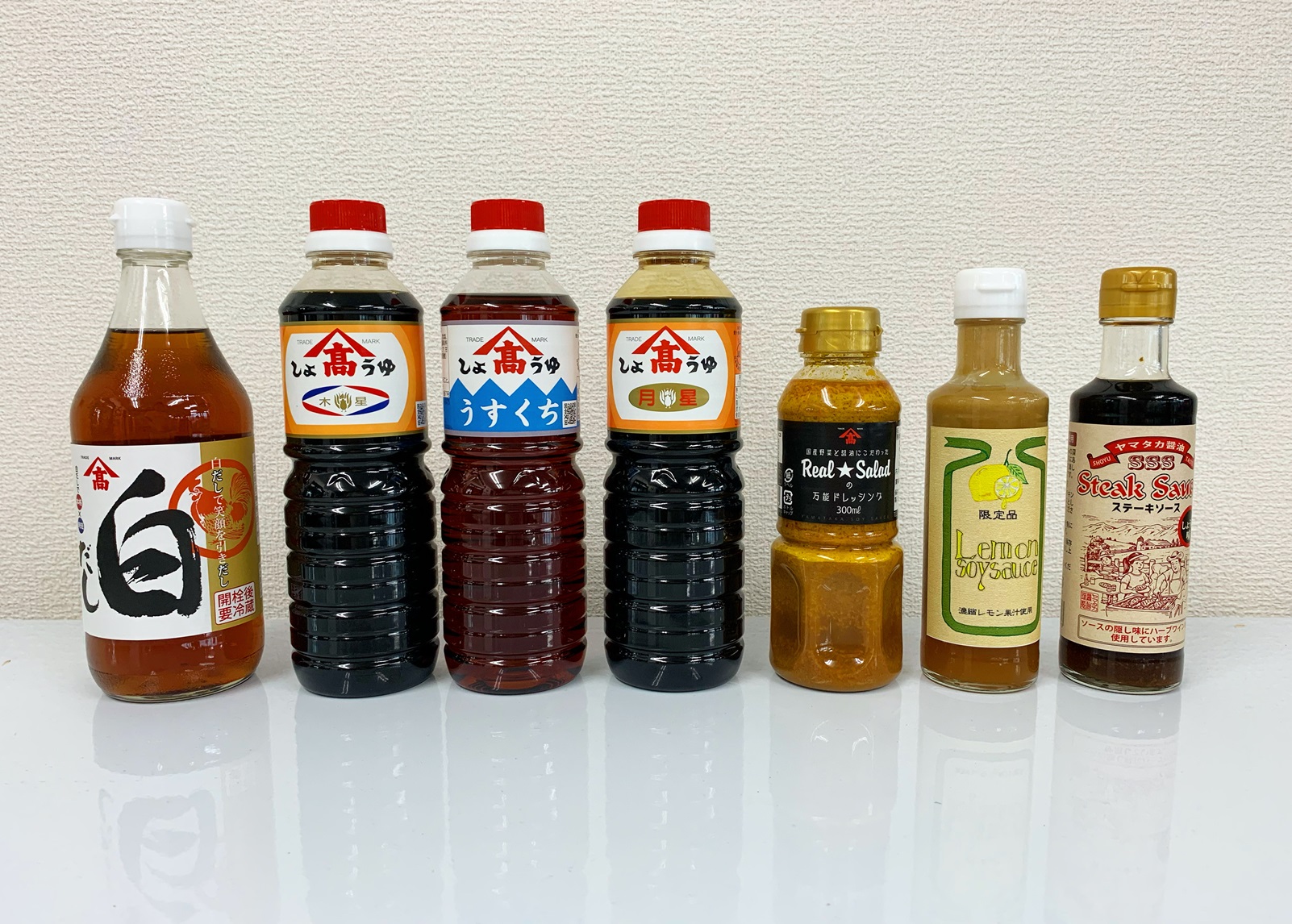 These seasonings which make cooking fun are all products of Yamataka soy sauce.
Yamataka soy sauce is a soy sauce shop established 120 years ago.
They have a variety of soy sauce that can be used in different ways such as sashimi and simmered dishes depending on the thickness and sweetness of soy sauce.
The rich flavor of the ingredients can be used in various dishes.
In addition to soy sauce, Yamataka soy sauce also has dashi, sauce and dressing.
There are products such as "Butter soy sauce" and "Pineapple soy sauce"
that you might find it interesting by just hearing their names.
Now that more and more people are eating at home due to the coronavirus,
why don't you enjoy eating with soy sauce?
If you are interested, please feel free to contact our company.