Products
Aquaculture

Counter for Small Aquatic Organisms
The XperCount is a portable device capable of counting, sizing and imaging millions of live aquatic organisms within seconds. It offers accurate and reliable data that can help optimize production and increase yield through precision monitoring, while reducing costs by eliminating traditional labor-intensive methods such as hand counting.



Features

• Compatible with a wide variety of aquatic organisms and growth stages;
• Counting accuracy of 95% and higher; • Counting results obtained in a few seconds;
• Counting process is 100% safe for live organisms;
• Auto-calibrated: no hand count required for calibration;
• Fully integrated: no computer required;
• Battery operated: no power outlet required on the field;
• Made of FDA-approved materials;
• Free access to XpertSea's DataXpertTM resource management system for data storage and analysis;
• One year parts, labor and technical support warranty.
Technical Specifications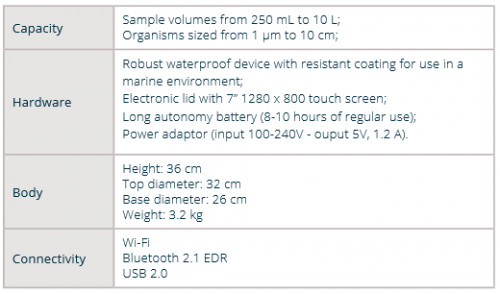 Counting Applications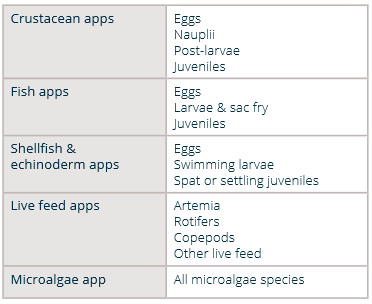 Max. Number of Organisms per Count (May vary depending on the species)