Products
Aquaculture
AQUA NA NOX generates Ultra Fine Bubble, which is far too small to see with the naked eye.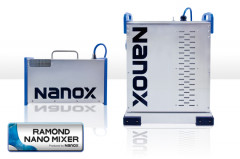 Features(What is Ultra Fine Bubble)

The Core unit Of A QUA NANOX is a Static fluid mixer named RAMOND NANO MIXER.
When passing through this mixing unit under pressure, Oxygen are divided into Smaller bubbles to generate Ultra Fine Bubbles.
By switching the type of gas, the dissolved oxygen level can be easily controlled.
UFB has big potential not only in a qua Culture but also in many different fields.

What is Ultra Fine Bubble?

Bubbles are commonly categorized into centimeter, millimeter, micro and ultra fine bubble depending on the diameter.
Micro bubbles below 50 micron are known to show drastically different properties compared to bigger bubbles.
Very fine bubbles below 1 micron is called "Ultra Fine Bubble " or "UFB".
Not like regular bubbles, Ultra Fine Bubbles does not raise and remain in the Water for longtime.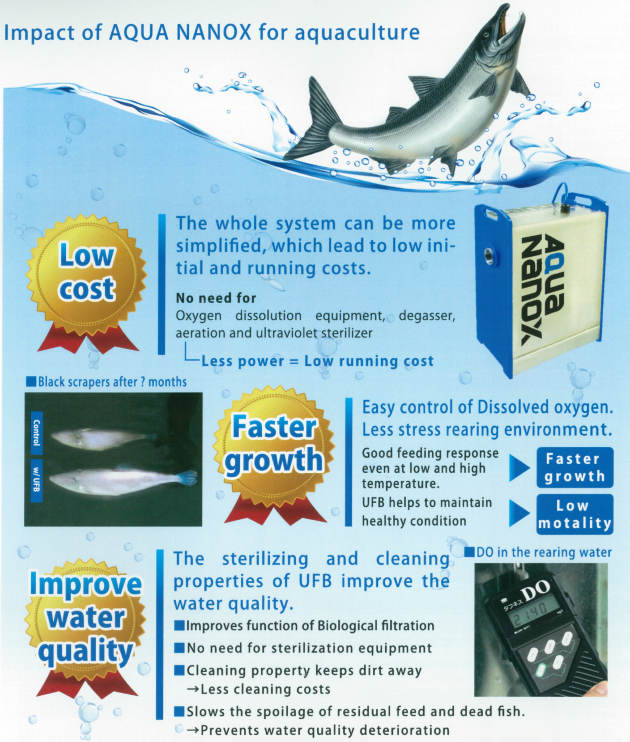 What is Ultra Fine Bubble?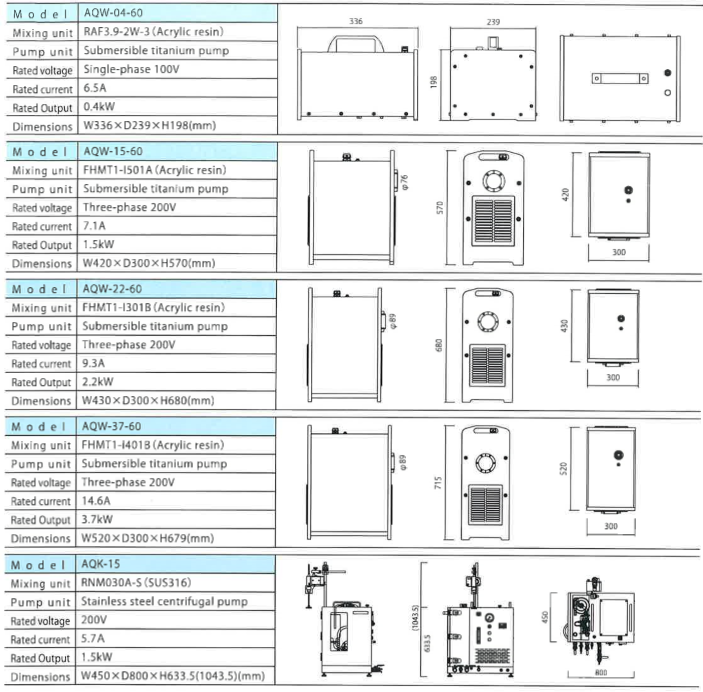 Generative capachy for high concentration oxygen water






Flow diagram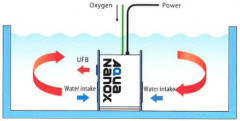 | | |
| --- | --- |
| | Price |
| AQW-04-60 | ¥1,800,000 |
| AQW-15-60 | ¥4,500,000 |
| AQW-22-60 | ¥5,000,000 |
| AQW-37-60 | ¥5,600,000 |

AQUA NANOX generates Ultra Fine Bubble.pdf (0.86MB)