Products
Aquaculture
Live together with natural environment and support world food culture.

Antifouling agent market was having hard time due to the environmental problems 20 years ago.
There had to be a decision to change product and technology completely or walk away from this business.
Now we are successfully developing variety of materials for anitifouling agent according to our experience and performance.
There are still many environmental issues at global scale but we will continue to work for safety environment of chemical products.
We will continue to try our best to support customers of antifouling market.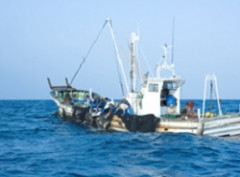 ■Product introduction

Effective ingredient

We are supplying uniquely developed antifouling agent for fishing net.
It is different from antifouling agent that applied from ship's bottom coating.
It is specially developed to heighten an effect of antifouling for fishing net.
Good effect can be expected in few months. (depend on the situation of seawater)
It is also widely used in Japan for small sea cage net, huge sea cage for tuna,
and also for fixed net to catch salmon.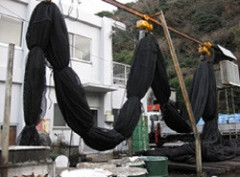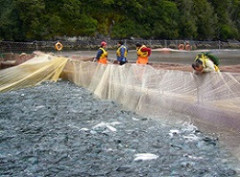 Antifouling agent

We can supply wide range of products that is suitable for your usage.
All products are approved for "safety checked antifouling agent"
by National Federation of Fisheries Co-operative Associations.


○For Aquaculture



○For fixed net